YOU DESERVE TO LIVE IN STYLE
Welcome to Heritage Builders
Architectural design and remodeling in germantown , Collierville & Memphis
LOVE YOUR HOME AGAIN
Love your home but need more space? Create the room you need with an addition from Heritage Builders! Is your kitchen outdated or too small for your family? Create that kitchen that you've always dreamed of with a kitchen remodel from Heritage Builders! We specialize in design-build projects like home additions and Kitchen Remodels in Germantown and Memphis and the surrounding areas. Whether you're looking to add on a bedroom, or expand your living spaces remodel your kitchen or master bathroom, we can help! Our design-build approach involves you every step of the way to ensure that the final result is exactly what you imagined.
For home addition services or remodeling services in Shelby County, contact us online!
Are you in need of extra space? Have you always wanted to finish out that attic? Your home is your refuge, and as you spend more and more time in your home, it becomes more apparent what is working well and what is not. Whether you are interested in remodeling the space you have, or adding a new space to your home, Heritage Builders is the Design Build Remodeling contractor you need!

Planning a project takes time and now is the best time to start your planning! The great thing about us? We do it all for you! We have the ability to establish a budget, design your space, and plan for construction all in one process.

We invite you to set up a virtual appointment or a face-to-face meeting to talk with us and learn about what's possible for your home.
Contact us today to start planning for and designing the home of your dreams!
How Our In-House Design | Build Process Works
Whether it's time to renovate that old kitchen, or you are looking to complete a whole
house remodel, or addition the design build remodeling process at Heritage Builders
is as good as it gets!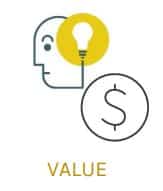 VALUATION STUDY (Complimentary)
We love talking about potential projects and our process begins with us finding out about you and your home. We want to learn why you want to add a new space or remodel an existing one. We want to hear your vision for the project so that we can help establish a budget and draft a strategy for success.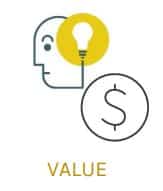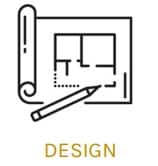 VISION STUDY (3% of budget)
Whether it is a kitchen remodel, bathroom, or large addition the process is the same. We meet with you in your home to discuss your vision, we create a scope of work for the project, and we collect pictures & measurements. We then take this information back to our office where we draft as-built drawings and create up to three new layouts for your project along with a budget for each.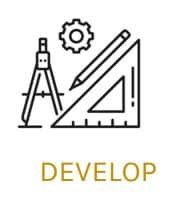 DEVELOPMENT (7% of budget)
Once the Vision Study is complete and a layout is chosen, we begin to plan & develop your project. This is where we advance your layout into a design, and we bring trades to your home for input and costs, while our in-house designer works with you one-on-one selecting all of your products and finishes. Also, along the way we are creating a detailed estimate that will bring us to the final contract price.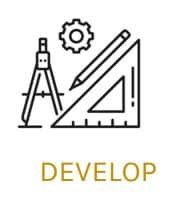 Once the contract is complete, our highly skilled production team will take
over, and you can be confident that the project we have designed and
developed will be constructed with accuracy, quality, and craftmanship.
Our team is dedicated to making sure your project is On Time & On Budget.
Schedule Your Memphis Home Remodel or New Construction Now!