IN-HOUSE ARCHITECTURAL SERVICES IN MEMPHIS, GERMANTOWN, & COLLIERVILLE, TN
At Heritage Builders, we are proud to be a design/build remodeling contractor offering in-house Architectural design services to residents of Germantown, Collierville, Memphis, and the surrounding areas. We know that simple communication is the key to a successful remodeling project.
So, how do we simplify the process? By offering in-house Architectural design services, we bring all aspects of a remodel project under one roof, eliminating the chance of costly delays and redesigns commonly found in the traditional two-part Architect & contractor approach. We are the Architect and the Contractor; we work with our clients from conception to the final product. You will never have to switch companies or re-explain your vision for the project
When you are ready to begin your home remodeling project, choose a company that does it all. Let Heritage Builders be your trusted Design/Build contractor because we take the guesswork out of remodeling – Contact Us Today to schedule a consultation!
How Our In-House Design Process Works
Whether it's time to renovate that old kitchen, or you are looking to complete a whole house remodel, or addition the design build remodeling process at Heritage Builders is as good as it gets!
When you choose Heritage Builders, the process will look like this: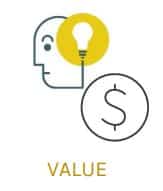 VALUATION STUDY (Complimentary)
We love talking about potential projects and our process begins with us finding out about you and your home. We want to learn why you want to add a new space or remodel an existing one. We want to hear your vision for the project so that we can help establish a budget and draft a strategy for success.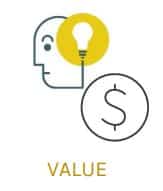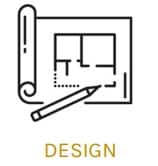 VISION STUDY (3% of budget)
Whether it is a kitchen remodel, bathroom, or large addition the process is the same. We meet with you in your home to discuss your vision, we create a scope of work for the project, and we collect pictures & measurements. We then take this information back to our office where we draft as-built drawings and create up to three new layouts for your project along with a budget for each.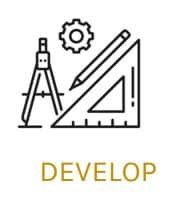 DEVELOPMENT (7% of budget)
Once the Vision Study is complete and a layout is chosen, we begin to plan & develop your project. This is where we advance your layout into a design, and we bring trades to your home for input and costs, while our in-house designer works with you one-on-one selecting all of your products and finishes. Also, along the way we are creating a detailed estimate that will bring us to the final contract price.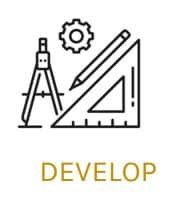 Once the contract is complete, our highly skilled production team will take
over, and you can be confident that the project we have designed and
developed will be constructed with accuracy, quality, and craftmanship.
Our team is dedicated to making sure your project is On Time & On Budget.
Contact Us for Home Design & Remodeling Services in Shelby County
Ready to begin designing your new kitchen, bathroom, or home addition today? Contact our team online or by phone at 901-737-6220. We can't wait to design and transform your Memphis home into the one of your dreams!